AI-VISAS
AI-VISAS
A secured visa management hub for fluidity of human transit integrated with citizen services abroad. Our vision is to make electronic visa processing transparent, fair, expedited, and secure. AI-VISAS is an advanced solution for human transit management. We provide a centralized hub for visa information verification across systems that issue visas, using secured transactions and state-of-the-art technologies such as QR-Code and biometric features. We address unique requirements of diplomatic missions and border control agencies, including supporting functionalities.
Using AI-VISAS platform has many benefits:
Protect personal information: securing Personally Identifiable Information (PII) with consistent data governance
Maintain regulatory compliance: meet security standards and guidelines pertaining to PII
Support border traffic fluidity: scan and validate travelers' secured electronic visas in real time
Fraud prevention: detect and eliminate impersonations
Better customer experience: keep customers informed of their visa status with personal access to their accounts
Expedited delivery: simplified processing steps and comprehensive delivery options for documents
Affordable fees: fair and transparent costs to consumers
Advanced admin console for diplomatic and agency employees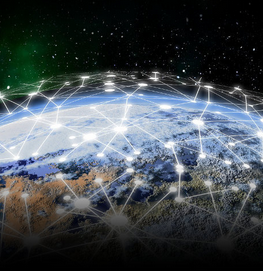 AI-HgO "
Hyperscale GeoAnalytics Hub" is a highly scalable data processing and analytics platform designed for geospatial data.
AI-HgO
A universal hyperscale GeoAnalytics hub of Open-AI + Open-Source + Open-Data over a hyper-convergent architecture that is agnostic to industry data sources with geolocation. AI-HgO integrates a Geographic Information System (GIS) Datawarehouse, open-source technologies (OSGeo, QGIS, PostGIS, GeoDB, OpenStreetMap, etc.), and advanced graph algorithms. AI-HgO is a scalable portable solution for Federal Human Capital Framework (2 CFR 250), emergency management, IT operations, census demographics, industry statistics, pandemic management, healthcare referrals, air traffic surveillance, etc.
Conceptually, the design of open-source geospatial data analytics platform is founded on a hyper convergent and hyperscale architecture compatible with 5 leading industry technologies: Hyperscale Computing, 5G Communications, The Industrial Internet of Things (IIoT), Artificial Intelligence/Machine Learning (AI/ML), and Autonomous Vehicles.
The deployment can be an enterprise application or a DBaaS, SaaS, or PaaS subscription. Our typical build-and-transfer hyper-convergent architecture uses the fastest chipsets (e.g., third generation AMD EPYC III), high-performance servers (e.g., IBM ThinkSystem SR series ), high-speed SF generation Ethernet cables (e.g., SF-80) and a range of options (GIS Datawarehouse, demographics, dashboards, data obfuscation, etc.). Embedded graph algorithms and AutoML provide data analytics functionalities for insightful decision-support visualizations.